Removal and Installation of the Bump Stops
Dismantling
Before starting the work, note the location of the bump stops.
Unscrew the elements of bump stops mounting to the frame and suspension elements.
Rate the degree of wear and damage of mounting elements. Replace if necessary.
Clean the bearings under the bump stop.
Installation
Install new bump stops.
Correct its position on the bearing exactly as it was for old bump stop.
Fix the mounting elements of bump stops.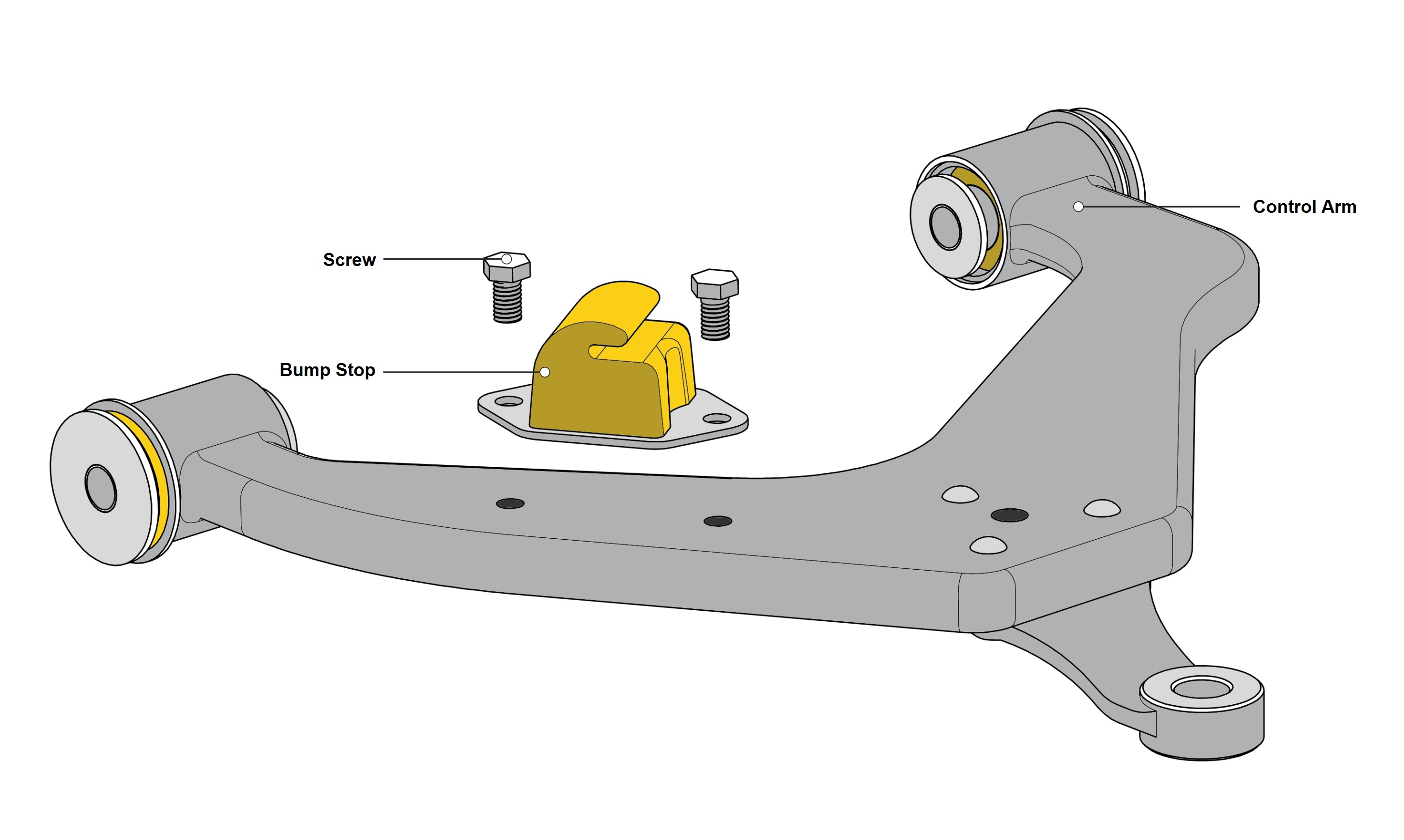 Attention! Tightening force is according to the manufacturer's recommendations.
______________________________________________________________
Removal and installation of the car suspension elements must be carried out according to the instructions of the car manufacturer, paying attention to the position of the car parts.
Car suspension parts of Siberian Bushing are the parts responsible for safety, and have been designed for the maintenance and repair will be carried out by qualified specialists, in accordance with the car manufacturer's instructions.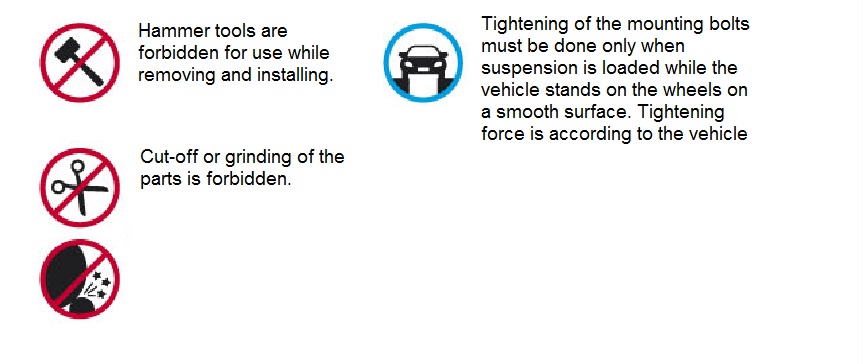 ---