Removal and Installation of the Leaf Spring Anti Squeak Pad
Dismantling
Unbend the clamp of the leaf spring (fig.1).
Push the leaf apart by any suitable way.
Remove the worn out anti squeak pad from the bearing.
Clean the bearings on the leaf spring from rust and dirt.
Installation
Install new anti squeak pad on the bearing in the leaf spring.
Fix the pad in the bearing.
Bend the clamp of leaf spring.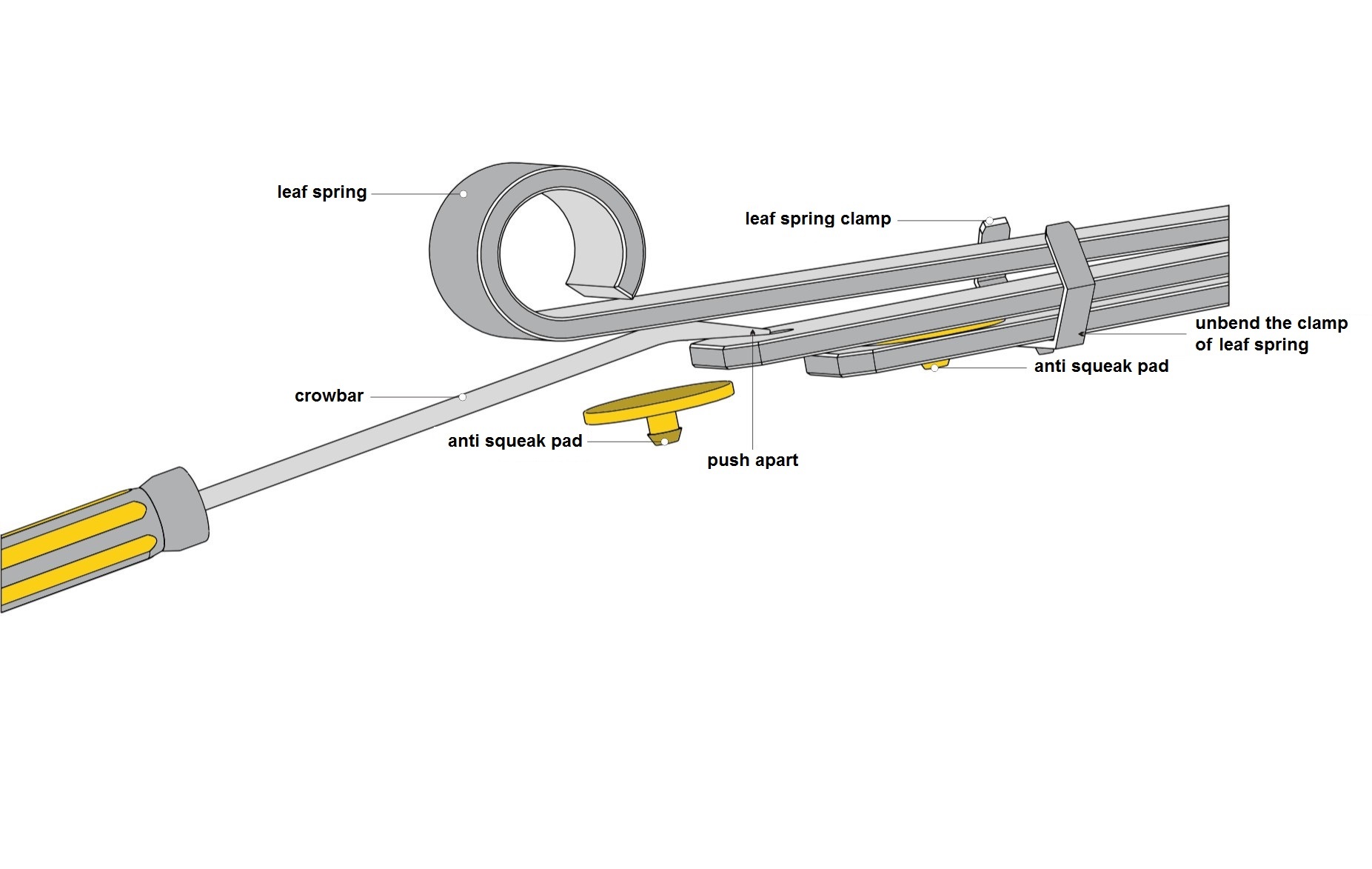 Removal and installation of the car suspension elements must be carried out according to the instructions of the car manufacturer, paying attention to the position of the car parts.
Car suspension parts of Siberian Bushing are the parts responsible for safety, and have been designed for the maintenance and repair will be carried out by qualified specialists, in accordance with the car manufacturer's instructions.
Attention! The tightening of the fixing bolts must be performed on the loaded suspension, when car stands on wheels on the plain surface. Tightening force is according to the manufacturer's recommendations.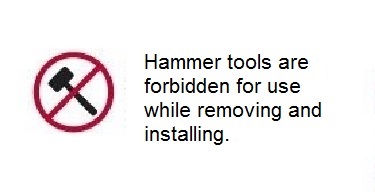 ---